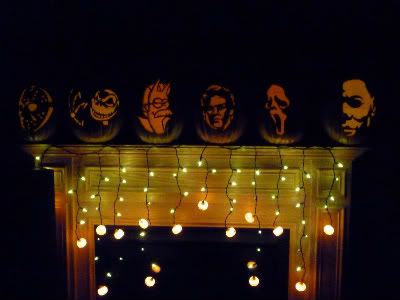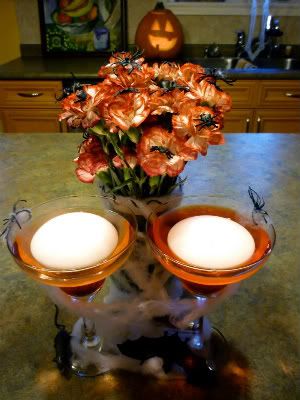 We celebrate Halloween the exact same way every single year. Two weeks of horror movie marathons and then a costume-fueled dance party with our friends the Saturday before the big day. We gather at our place for drinks and snacks and then head off to
Starlight
for what is for sure the best Halloween party in Kitchener-Waterloo. Every year tops the one before it!
This year we drank Sewer Punch out of a pumpkin punch bowl...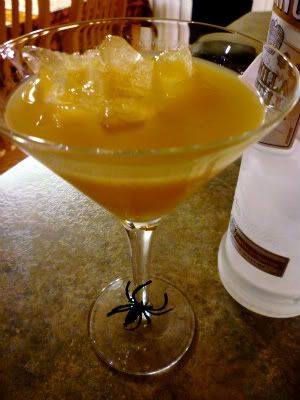 ...and ate super salty roasted pumpkin seeds, vegan candy and pretzels...
...and cupcakes too, of course!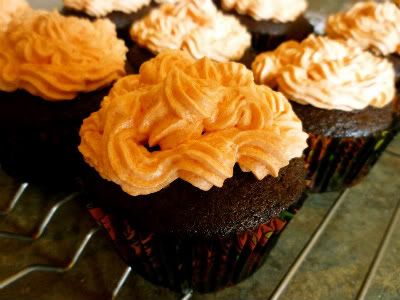 I was Raggedy Ann...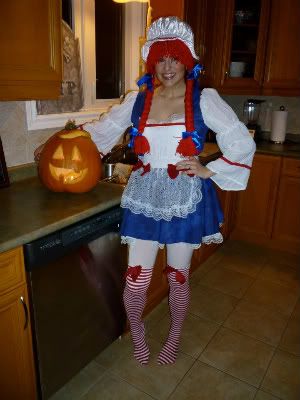 ...and Paul was
Tobias Funke
of Arrested Development fame!
Our friends had super cute costumes as well, and we danced the night away, first in my kitchen and then at Starlight!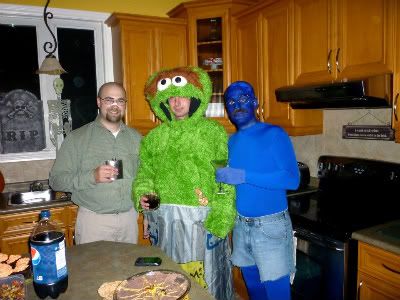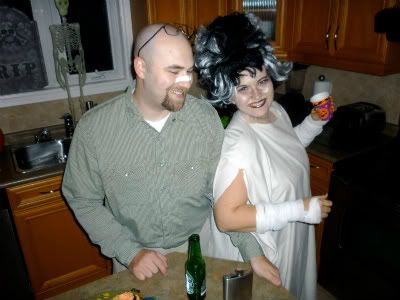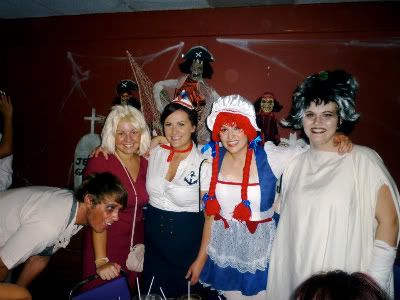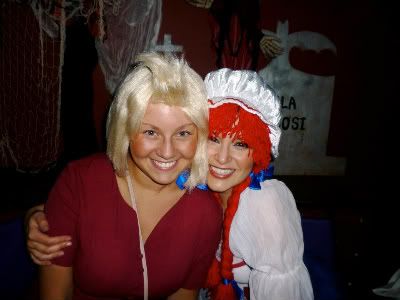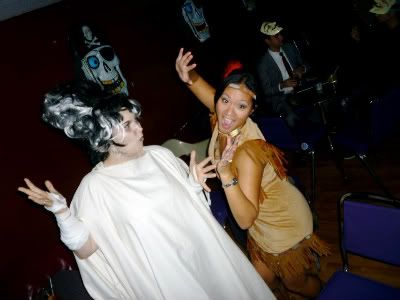 And with the end of this entry I also find myself at the end of
Vegan Month of Food 2011
! 31 days straight of new recipes and blog posts and I am exhausted. I wasn't sure if I'd be able to pull it off, with October being the busiest month of the year for us and then halfway through having received heartbreaking news about our dog that pretty much took over my brain from that point forward. Mofo has been a fun learning experience and I've found so many new recipes that are destined to become favourites, but for now I miss cooking my
old
favourites. As a result, I think I'm going to rub my eyes, crack my knuckles, turn off the computer and head back out into the world of three-dimensional people. A mini-hiatus is in order, but don't worry, I'll be back soon!